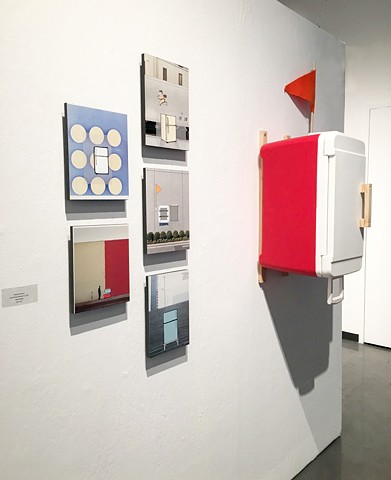 News/Eventos
2019
William & Mary College
2019 Environmental Science and Policy Lecture Series
March 14th, 7:00 pm


2018
FAO Artist Residency
Florida State University
Sept 17-22, 2018
artsresearch.fsu.edu


ESCABONA
Austin, TX
Octobre, 2018
www.escabona.com/en/program/2018_Speake…


2017
SHELTER / REFUGIO
MACLA Gallery, San Jose, CA
June 2 - August 13, 2017
FoodInno @ Stanford University
Food Innovation and Design Symposium
www.foodinno.org
2016
Google Food Lab Summit


2015
Proud to be in this new Gestalten publication:
The Delicious, A Companion to New Food Culture
usshop.gestalten.com/the-delicious.html
Come and join me for some Don Bugito tasting and lunch at:
The Apocalypse Project: House of Futures
at the Institute for the Future
www.iftf.org/apocalypseproject/
2013
Exhibition CREACIÓN EN MOVIMIENTO
FONCA Jovenes Creadores 2010-2011
June 15, 2013 - August 12, 2013
Bibloteca Vasconcelos
MÉXICO, D.F.
Check this great interview that OPP conducted on my work! 01/2013
blog.otherpeoplespixels.com/otherpeople…
ART21 Reviewed Don Bugito! Check it out!
blog.art21.org/2011/12/23/gastro-vision…
Edible Insects & Other Rare Delicacies
Headlands Center for the Arts Presents:
An Insect and Mezcal Pairing Dinner Presented by Monica Martinez of Don Bugito, Phil Ross & Mezcal Factoria de Santos. Insect Workshop by Rosanna Yau.
Thursday October 27th, 6:30 pm, 2011
944 Fort Barry, Sausalito, CA.
headlands.org/event_detail.asp?key=20&a…
www.monicamartinez.com/section/243147_P…
Numina Femenina
Gallery of The Consulate General of Mexico in San Francisco
October 20th – Dec 13th, 2011
Tues-Sat, 10:00-17:00
www.mexicosf.com/mexicoinsf/menu/numina…


3er Encuentro de Jóvenes Creadores, FONCA, MEX.
MAQRO, Museo de Arte Queretaro, Mexico
September 24th - October 30th, 2011
www.museodeartequeretaro.com/nueva/en/e…


R/GA Creative Connect Spring Series Presents:
Rosanna Yau, Monica Martinez
05.13.11 @ 4:30pm
www.rga.com


ART COLOGNE New Positions
45.Internationaler Kunstmarkt
Gentili Gallery
April 13-17, 2011
www.e-flux.com/shows/view/9310
www.artcologne.com/en/artcologne/ausste…


Pecha Kucha San Francisco
Work Presentation
Monday, March 21st, 2011
7PM doors open
8:20-11:00PM presentations
330 Ritch St in SoMa near the ballpark


FONCA, Mexico
Recipient of Jovenes Creadores Grant


DOUBLE DIP
Root Division Gallery
Opening Reception: Saturday, November 13th, 7-10 pm
Dates: November 10th – 20th, 2010
Root Division is located at:
3175 17th Street, San Francisco, CA 94110
www.rootdivision.org/111310.html


WURM-HAUS
A Solo Exhibition by Monica Martinez
At EYELEVEL BQE
September 18TH – OCT 1OTH, 2010
Opening Reception: September 18th.
thewgnews.com/2010/10/what-art-can-do-a…
eyelevelgallery.arloartists.com/pages/1…
www.mexiconowfestival.org/10/caldetail.…
Eye Level is located at:
364 Leonard Street
Brooklyn, NY 11211


ETCH-A-SKETCH
SOUTHERN EXPOSURE ARTIST IN EDUCATION PROGRAM
A project exhibit by SoEx's Youth Advisory Board lead by Monica Martinez
Opening: June 2, 2010, 6:00 – 8:00 pm
Exhibition Dates: June 2 – 26, 2010
Location: SoEx, 3030 20th Street
San Francisco, CA 94110
soex.org/Education/64.html


HUMUS PARK - Meeting internazionale di Land Art
Parco del Museo Archeologico e della Villa Romana di
Torre
Dates: 17-22 maggio, 2010
Meeting e creazione delle opere di Land
22 maggio - 31 agosto, 2010
www.humuspark.it


ART COLOGNE
44.Internationaler Kunstmarkt
Gentili Gallery
April 21-25, 2010
www.artcologne.com
www.galleriagentili.it


SOUTHERN EXPOSURE
10th Annual Monster Drawing Rally
A live drawing event and fundraiser
Friday, March 5, 2010
6:00 to 11:00 PM
Donation: $10 & up
Location: Verdi Club, 2424 Mariposa St.
(between Potrero & Hampshire & 17th & 18th)
soex.org/event/217.html


BROOKLYN ARTILLERY AT CASTLEBRAID
EYELEVELBQE
Friday Sept. 11th
to October 31st, 2009
EYELEVELBQE invite you to
visit their room at the Brooklyn Artillery Art Fair
eyelevelgallery.com


WORK GALLERY
RISD MFA SCULPTURE
Group show of 2009 RISD MFA Sculpture graduates
September 4 – September 21, 2009
Opening Reception Saturday September 12, 2009
www.redtinshack.com


NEGLAA
Beyond the Surface an Exhibition of 5 Female Contemporary Latin American Artists
curated by Franz Israel and Sandra Castillo
March 26 - June 25, 2009
Opening Reception: Thursdsay, March, 26, 6-9pm
Artist Talk April 30, 2009, 7pm
128 Cottage Street, East Bosotn, MA 02128


ALLIANCE OF ARTISTS COMMUNITIES
Artist Lecture
Be Our Guest : finding creative time and space
a public information session on artists-in-residence programs
Providence, RI
Monday, Aprill13, 2009
5:30 - 7:00 pm
RISD | Metcalf refectory, room A
30 Waterman Street
www.artistcommunities.org/news


RISD, SOL KOFFLER GALLERY
We've Killed It, Mounted It, And Cut Its Flesh, Just That Your Face May Be Slightly More Kissable
January 23 - February 15, 2009


BOSTON YOUNG CONTEMPORARIES
Gallery 808 Boston University
July 18th - August 22, 2008
Futuring works by MFA and Post-Bac Candidates
www.bostonyoungcontemporaries.com


FONDAZIONE ARNALDO POMODORO
Premio Fondazione Arnaldo Pomodoro Concorso Intrenazionale per Giovani Scultori
Dal 14 maggio al 22 luglio 2008
Fondazione Arnaldo Pomodoro
via Solari 35 - 20144 Milano
tel. 02 89 07 53 94/95
www.fondazionearnaldopomodoro.it
EMMANUEL COLLEGE
Guest Speaker
September 12th at 4:30 pm
|emmanuel college.edu|


OAKLAND ART GALLERY
Bay Area Currents 2007
May. 17, 2007 - Jun. 29, 2007
Curated by Aimee Chang.
Reception: Thurs., May 17, 5-8 pm
Curator/Artists Talk: Thurs., June 21, 6-8 pm